Meet Lindsey Hampton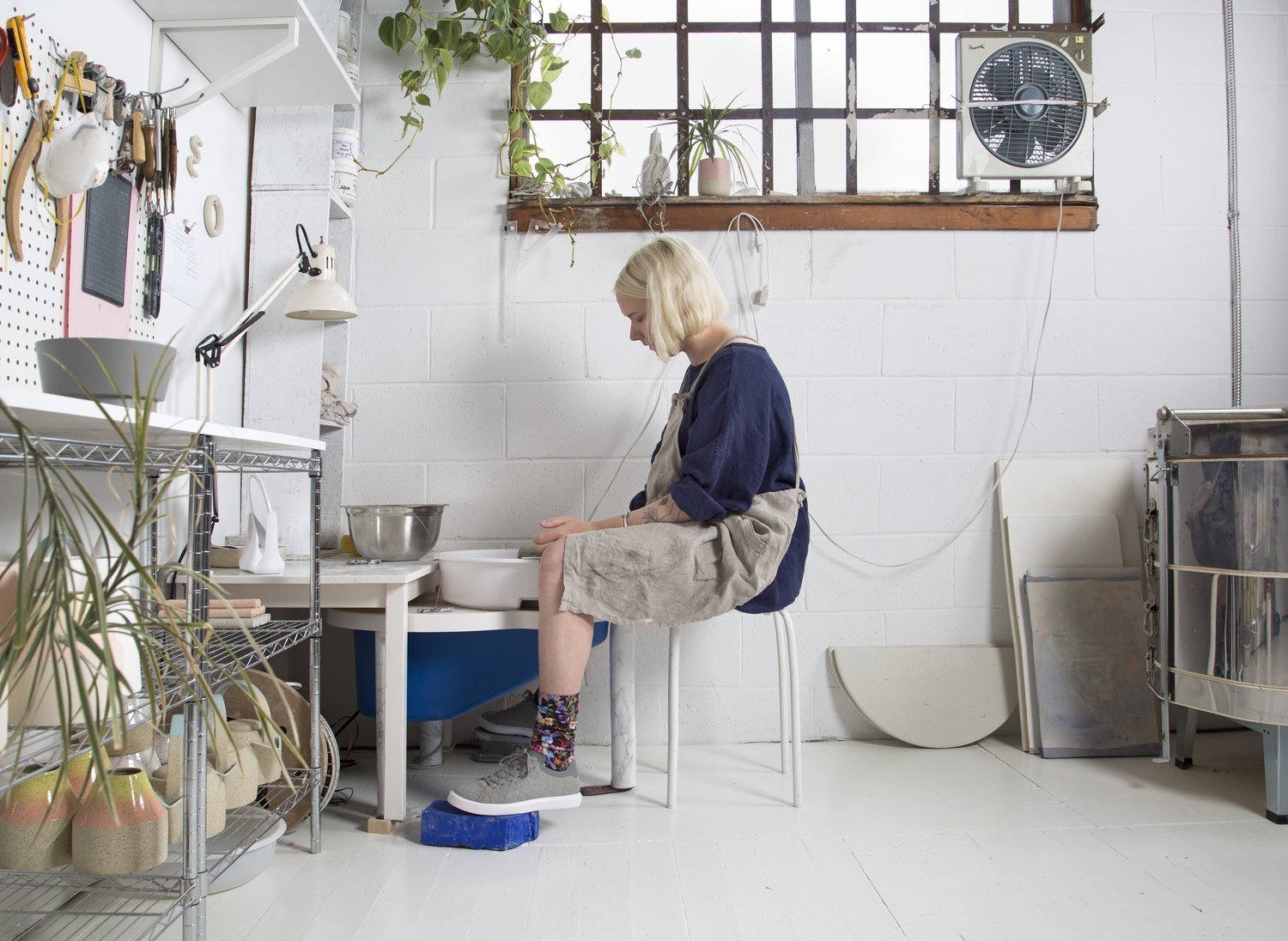 Hand-carved compositions. Whether it's getting hands-on in her ceramic studio or designing through the Adobe Suite, Lindsey Hampton just loves to create.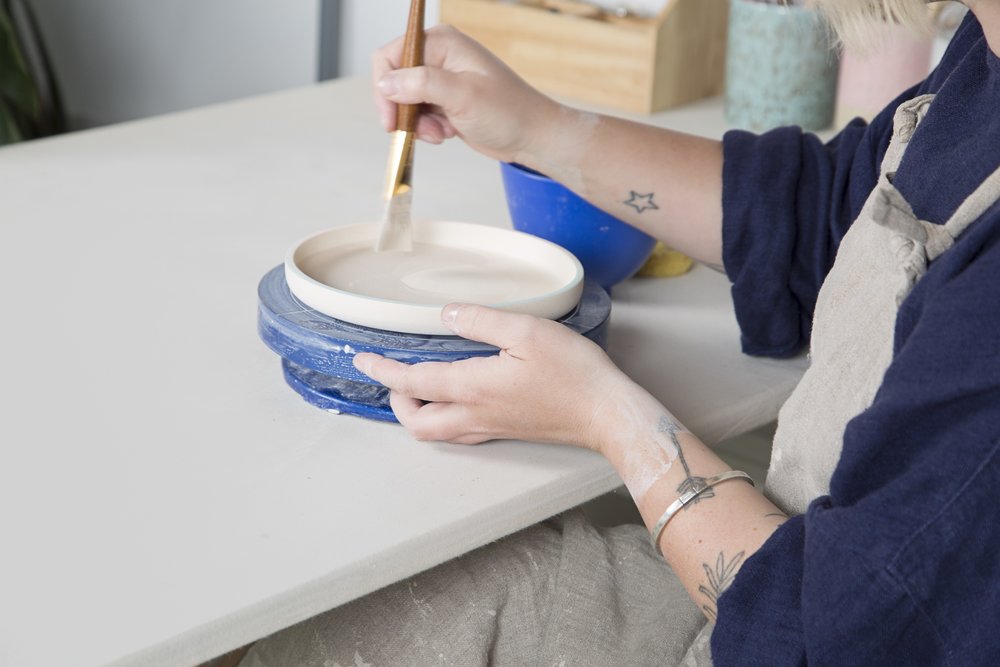 Lindsey Hampton is a multidisciplinary artist and designer, recognized for her signature pastels, dreamy gradients, and stencilled patterns — all of which reflect a certain chimerical quality. Though she first made a name as a graphic artist, Lindsey has gained steady attention through her work in ceramics, proving that adapting to different mediums only enhances precision. Creating objects both functional and sculptural from two-tone table lamps to charmingly speckled tumblers, the artist has earned credit for her playful yet tactile aesthetic.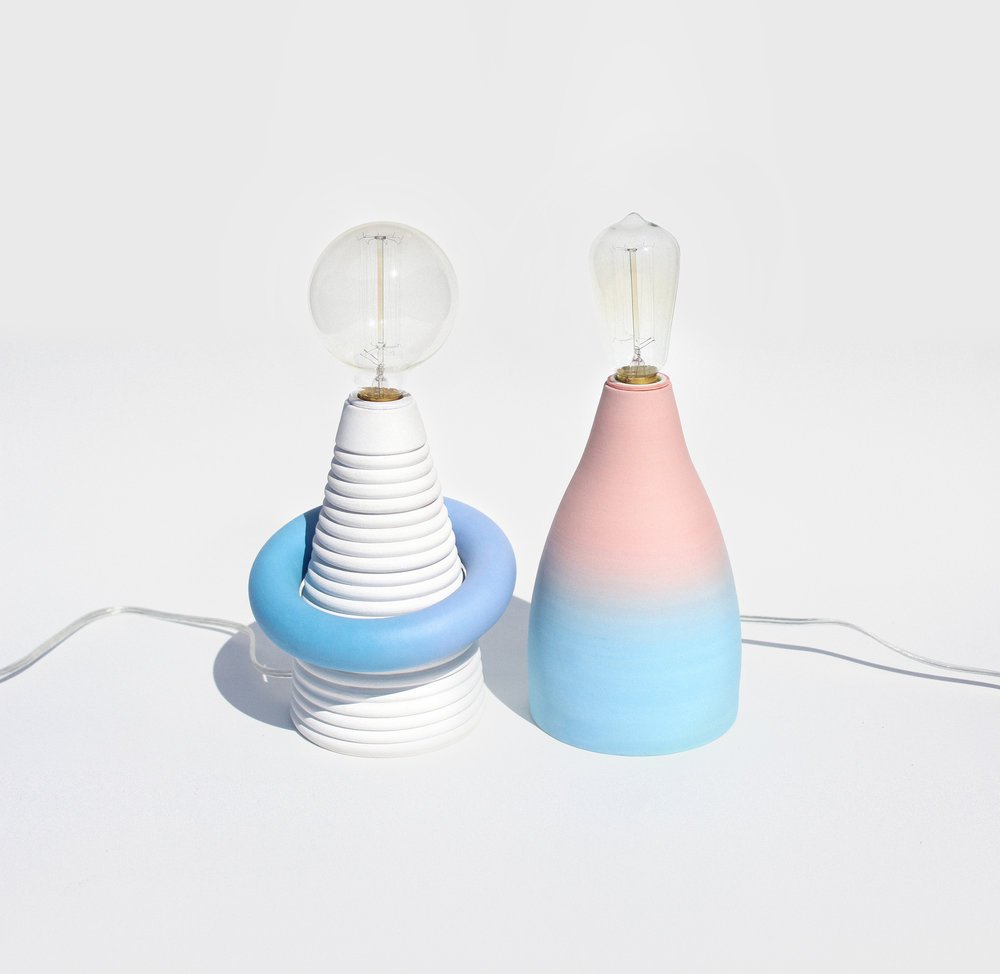 Since experimenting with the new practice in 2011 as a way to apply her background to a foreign discipline, Lindsey has been producing these modern artifacts in her Vancouver studio, where we had the fortune of photographing her latest work.