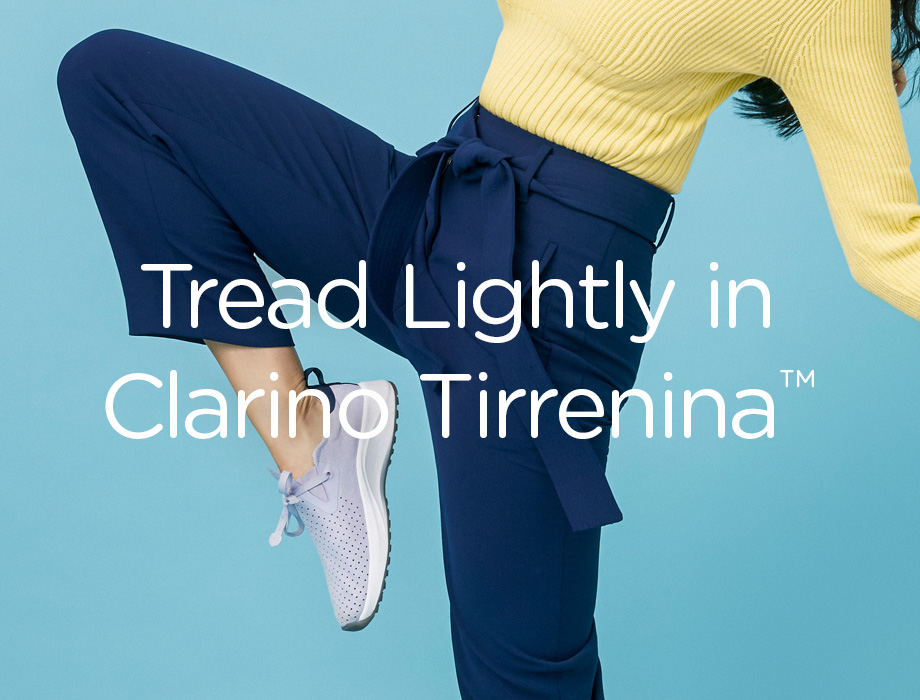 From the very beginning, we chose to go feet first on the stance of animal-free design. We choose to be kind, to all kinds - while forever inspired by the belief that it is our responsibility to be conscious of our impact on this place we all call home.

That philosophy manifests itself in the friendly engagements we try to foster with earthlings and creatures alike. That includes leaving all animal species out of the equation when designing our shoes. The introduction of one intergalactic sneaker, the Apollo 2.0, urged us to peer into the future for a textile that was just as conscious about style and function, as it was mindful of the environment and its inhabitants.
Think Leather, But Better
Future Fiber
*Learn more about the environmentally-friendly, solvent-free traits of Clarino Tirrenina™ here.