How to Style your Winter Boots
According to any East Coaster, they've got the real winters. Wet, wind and cold threaten to compromise all attempts at commuting in the city or taking a weekend trip to the cabin in style. We went straight to the source and proposed this challenge to Montreal-based blogger Joelle Paquette. Follow along as she puts her own style spin on three boots from our Fall / Winter collection.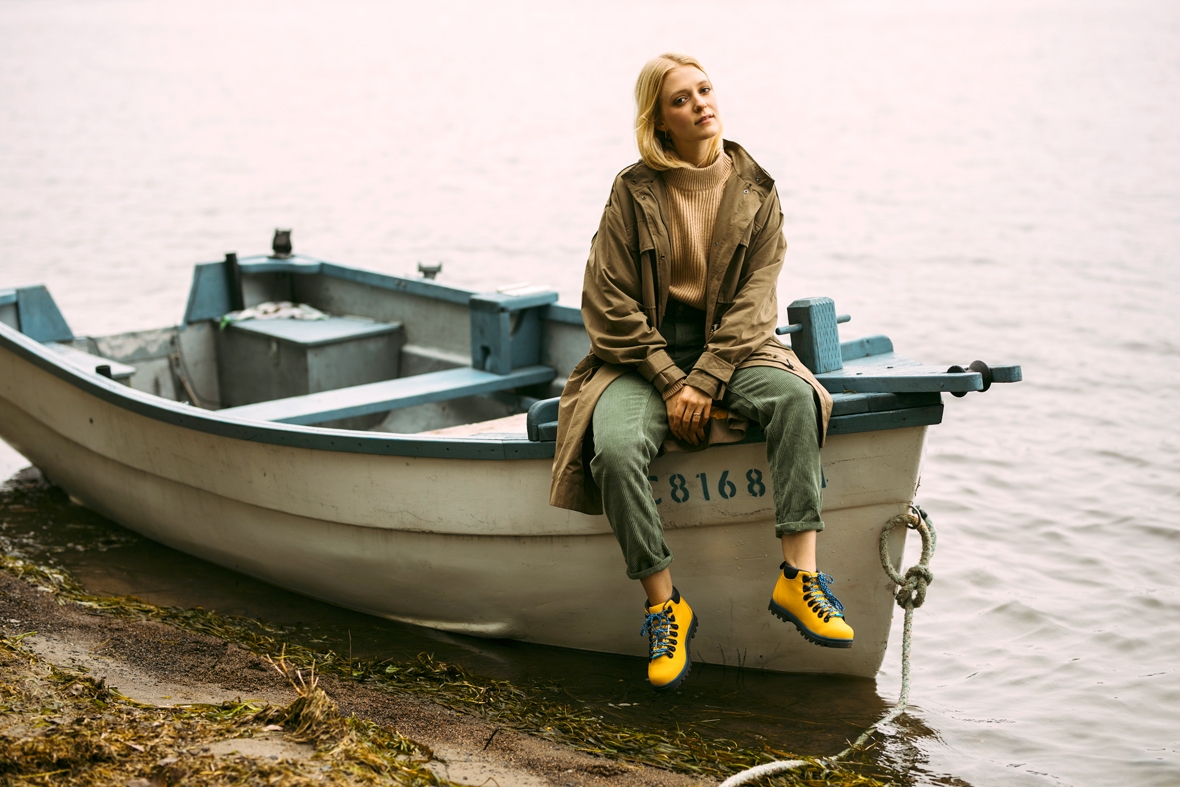 Photography by Melika Dez
The weather is cooling down, we finally have control of our bangs again, we can conveniently forget to shave our legs (thanks tights!) and, more importantly, autumn fashion is THE best.
Sorry to break it to you but this transitional bliss won't last forever. Soon, it will be pouring rain and snowing every other day, your long after-brunch Sunday strolls will be replaced by "let's watch The Office for the fifth time and order food," and soon enough, you'll consider trading your style for warmth and comfort.
Braving the elements starts with having the right gear to make it more enjoyable (and not feel like you're on a survival mission every time you leave your apartment). Also, I'd like to put an end to a rumour that has been going around for ages: warm and waterproof boots don't have to weigh a zillion pounds and look like the ones you used to wear in elementary school. Actually, they can be pretty stylish.
Native Shoes boots scream "let's go on an adventure," so I rented a car with Melika, my photographer, and drove all the way to the very east end of the island where parks, nature and deer are the norm. We hiked in the forest, walked in mosquito-infested marshes, and wandered in (what felt like) a rock quarry to prove how versatile they are.
For the city girl who needs a cottage retreat
Photography by Melika Dez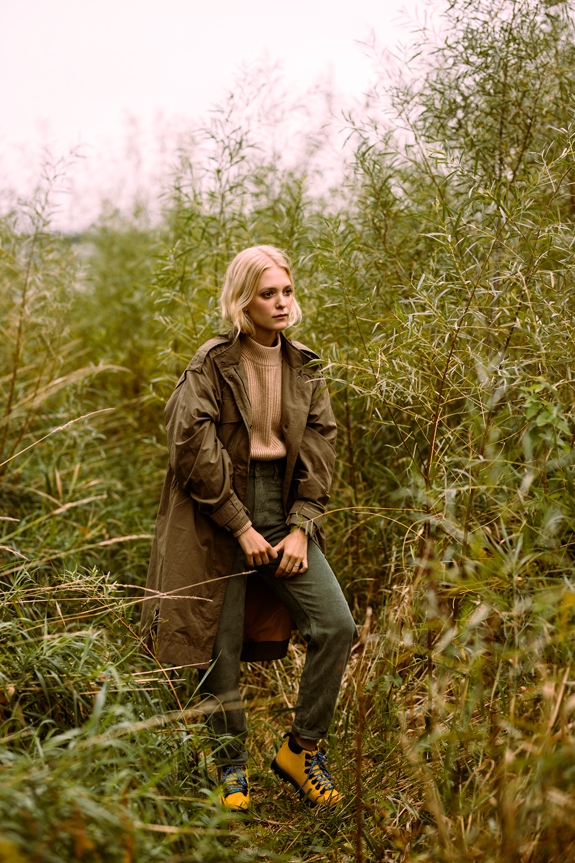 Featuring the Fitzsimmons Treklite
Don't be fooled by my nonchalant gaze; this is the shot in the mosquito-infested marshes. Just needed to point it out, so you could congratulate me on my modelling skills. Anyway, back to your regular program: clothes and boots. Was I trying to camouflage in the weeds by putting together different versions of brown, green, and beige? Maybe, but the bright yellow boots bring my somewhat cottagey outfit into more stylish territories; nature lover meets city girl. It's basically the outfit I would wear if Kinfolk magazine were to interview me.
When casual gets in a fight with professionalism and they both win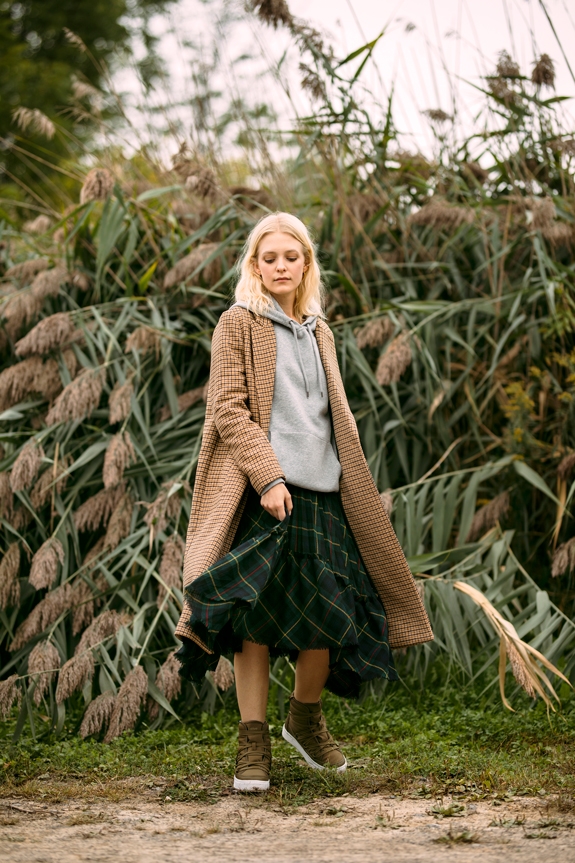 Photography by Melika Dez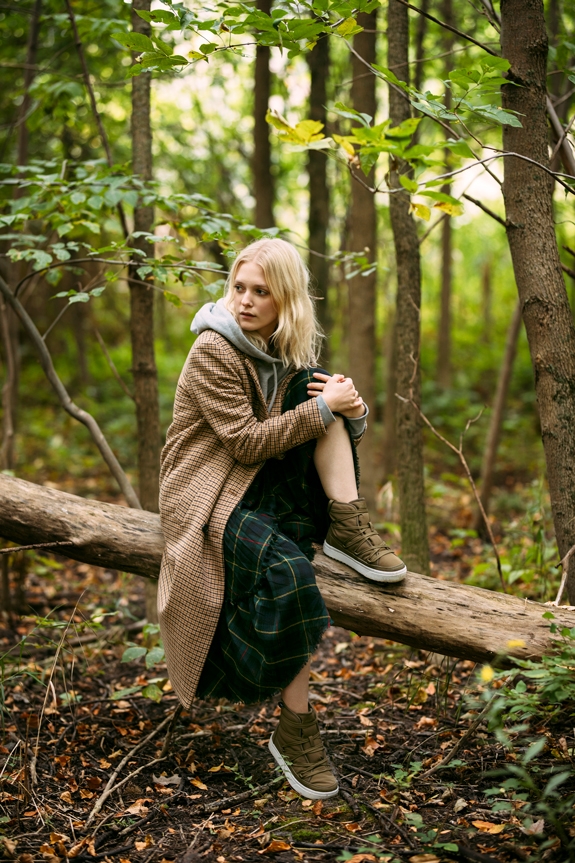 Featuring the Chamonix
Coat and skirt: could wear to work. Hoodie and boots: weekend attire. What happens if you mix them together? You're ready to conquer the world in what feels like wearing your PJ's. Speaking of "conquering," these boots are the ones you'll need to get through winter. They feature a system that reflects warmth back into the boot and an insulation membrane made from recycled polyester. Before I forget, I've been meaning to ask you: Have you ever stepped on a cloud? Me neither, but wearing these little guys, I assume that's what it would feel like.
You describe yourself as romantic and feminine, yet you can start your own campfire and fish with your bare hands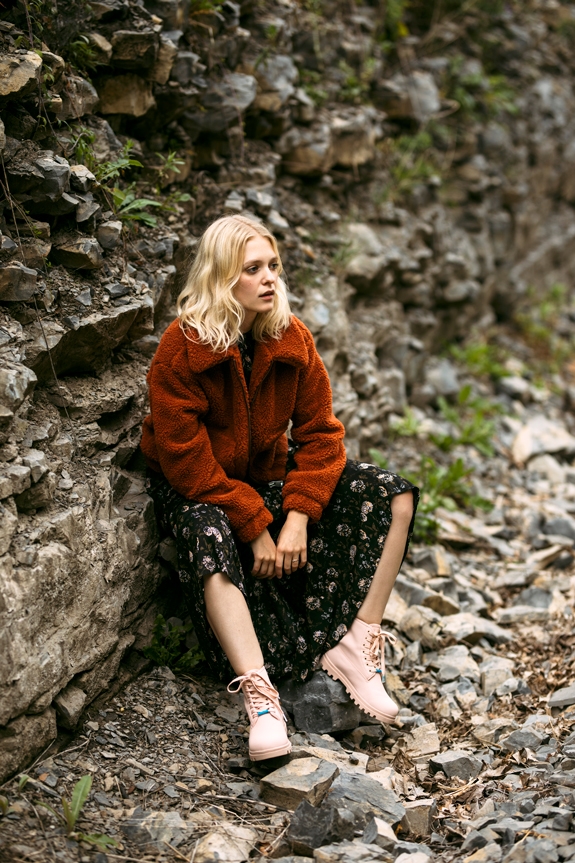 Photography by Melika Dez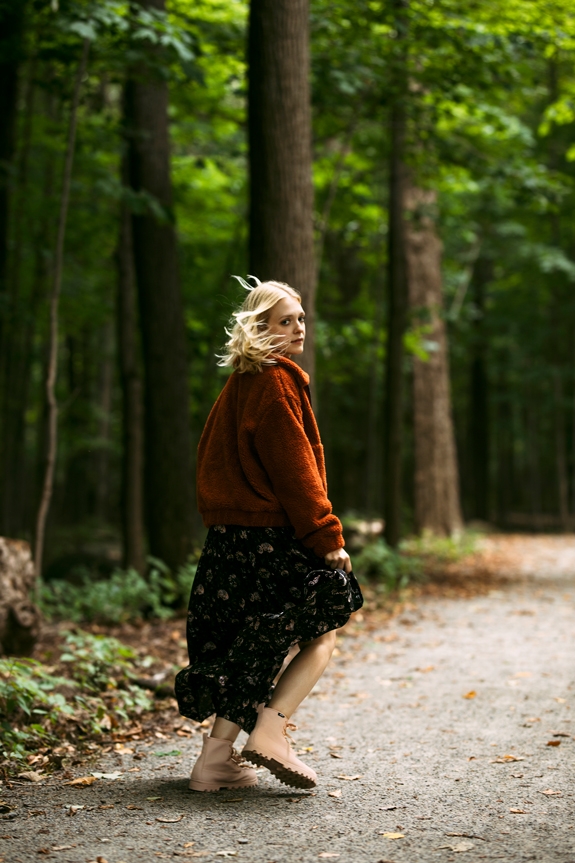 Featuring the Johnny Treklite
This is like my dressed-up version for the outdoor aficionados. Evidently, I would switch the dress for something a bit more hiking-friendly if I were to actually go on a camping trip with these boots. However, let's say you're out on a date with your love and headed to a cozy candlelit restaurant, that outfit would be totally appropriate. There's some leg action, yet your boots let you walk and cuddle back home with your darling without sacrificing comfort. Plus, you're saving on a cab ride.