Meet Hugh Holland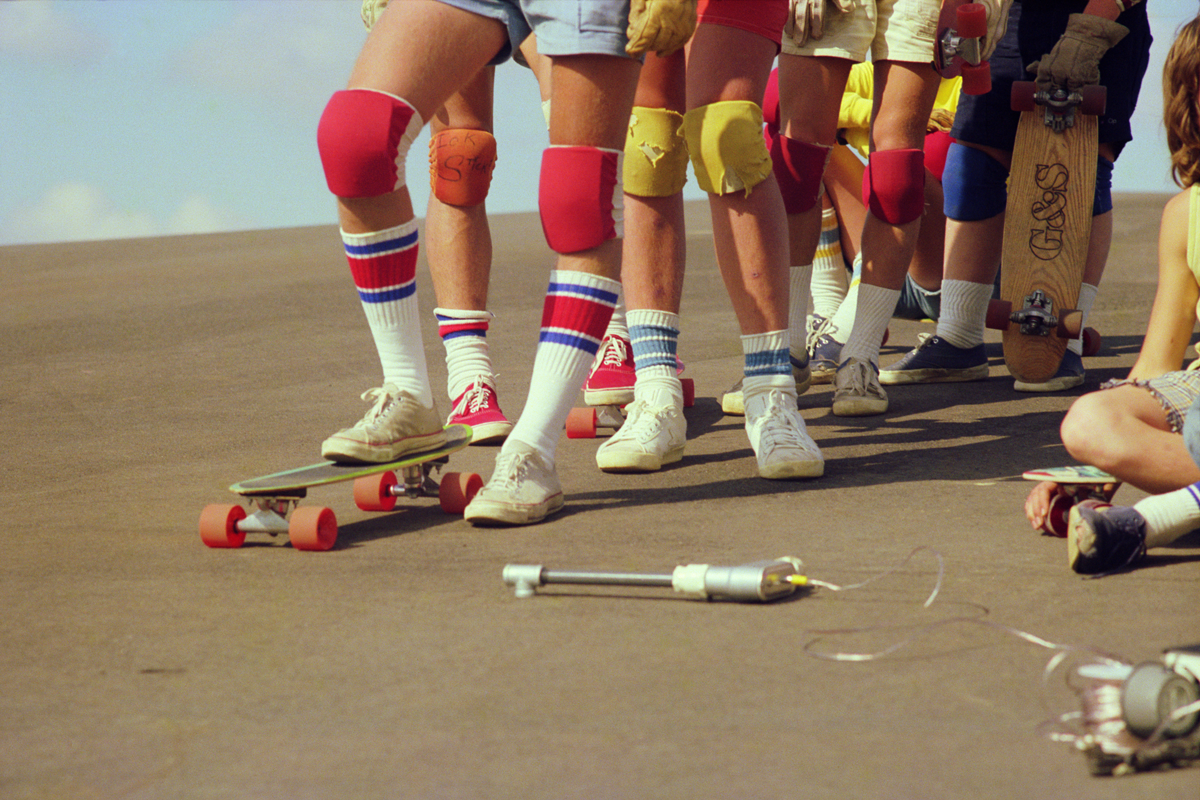 California in the 1970s was time of upheaval and metamorphosis.
A time where quality of life became a pursuit worthy of a career, and a time where sport, music, and politics intersected to give birth to a new way of life which would go on to be emulated not just on the left side of America, but around the world. Nowhere was this more evident than in the drainage ditches, culverts, and emptied pools of a draught ravaged Los Angeles. A single person captured this zeitgeist with the style, composition, and form to match the protagonists in his images. That person was Hugh Holland. How did Holland, an antiques restorer from Oklahoma, manage to single handedly photo document the birth of modern skateboarding as we know it, defining a global lifestyle for the next five decades and solidifying the mantra of style over everything? With a phenomenal eye, luck, a beat up Oldsmobile, and a love of Italian Baroque painters.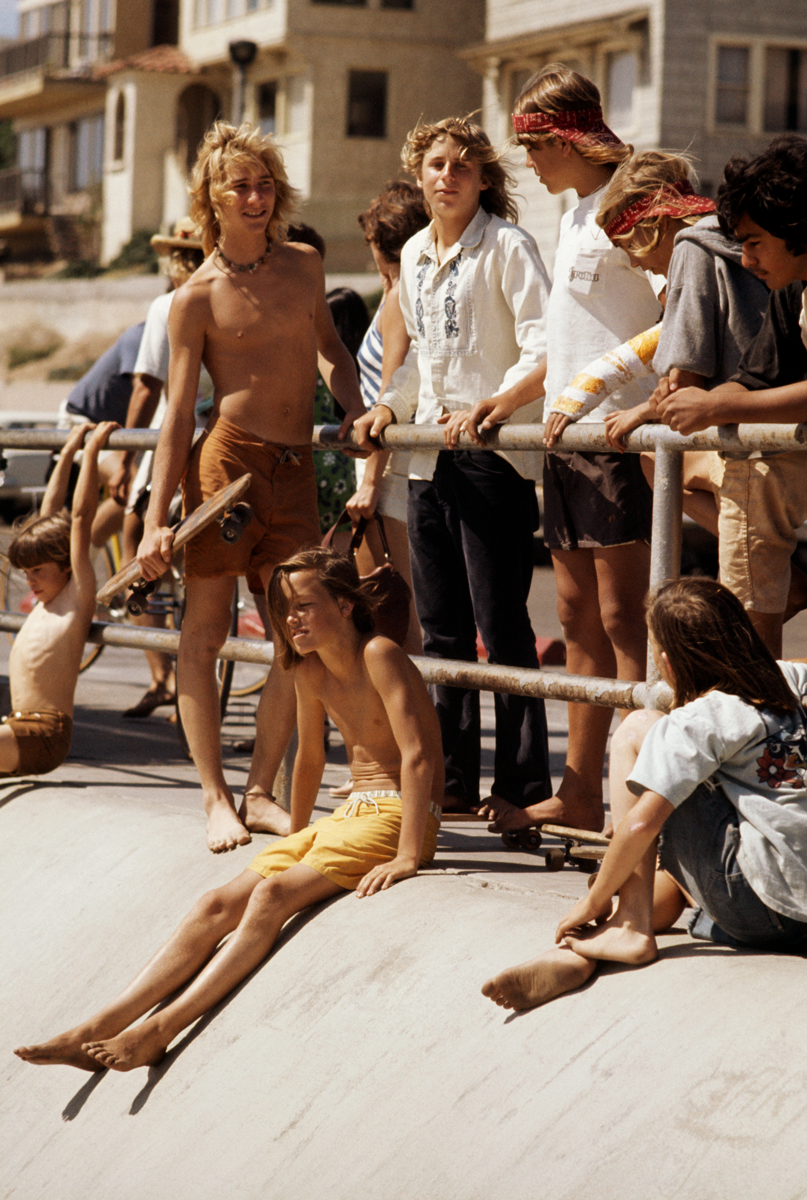 I drove down from Hollywood early in the morning to Hugh's place in Torrance and found a genial man tending a curated selection of succulents and perenials in his driveway. Dressed casually in khakis and a sun hat, the only hint to his instrumental contribution to the shaping of popular culture being a pair of broken ­in Vans on his feet. As we stepped into his home, a stack of prints lay on the sofa in the living room, and boxes of negatives on the coffee table. I was looking at the documentation of the birth of skateboarding as we know it, teaming with shots yet to be discovered. That Holland's work was even discovered at all is a miracle, as it sat dormant, known only to him and a select group of participants for decades, until a chance encounter involving Dov Charney, a house party in Manhattan, and a single photograph came together with such kismet that it sounds fake.
The importance of Holland's work, not just in the history of skateboarding, but in that of contemporary American photography, comes from prodigious, quality output that was concentrated on such a culturally relevant time. Although the volume is large, and the shots influential to the point of familiar, his work spans only a three year period, beginning in 1975 and extinguishing in 1978. Echoing the color of William Eggleston, the candidness of Cartier ­Bresson, and the visual drama and fluidity of a Caravaggio painting, Holland first discovered his subjects driving up Laurel Canyon Boulevard, spotting these tanned rebels popping in and out of the frame in an empty drainage ditch, forming the first constructs of a rudimentary half pipe. Struck by the visual beauty combined with the intrigue of seeing something completely new, he pulled over and started snapping away. Flush with a sense of vanity and bravado, the subjects were eager to perform for the camera, a novel tool out of reach of most of their pocketbooks. An unspoken acknowledgement between artist and subject, both knew they were documenting something seminal that had never been seen before. This continued for months on end, only in the twilight hours, when Holland was free from his day job, and when culverts, pipes, and empty pools were less suspicious to prying eyes. The happy accident of timing, mixed with the worst smog in Southern California's history, lent the signature low sun, hazy but colorful glow to Holland's work; defining a California vibe that up until his photos were discovered, only existed in a collective memory.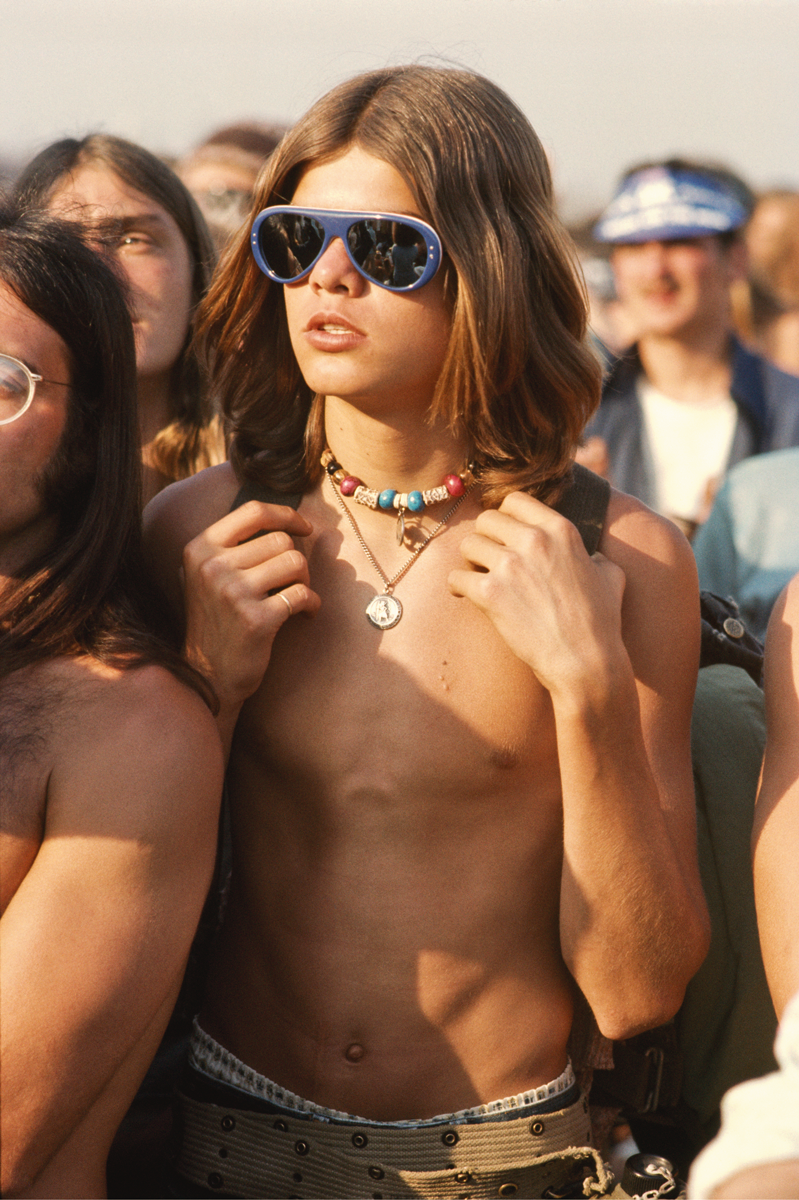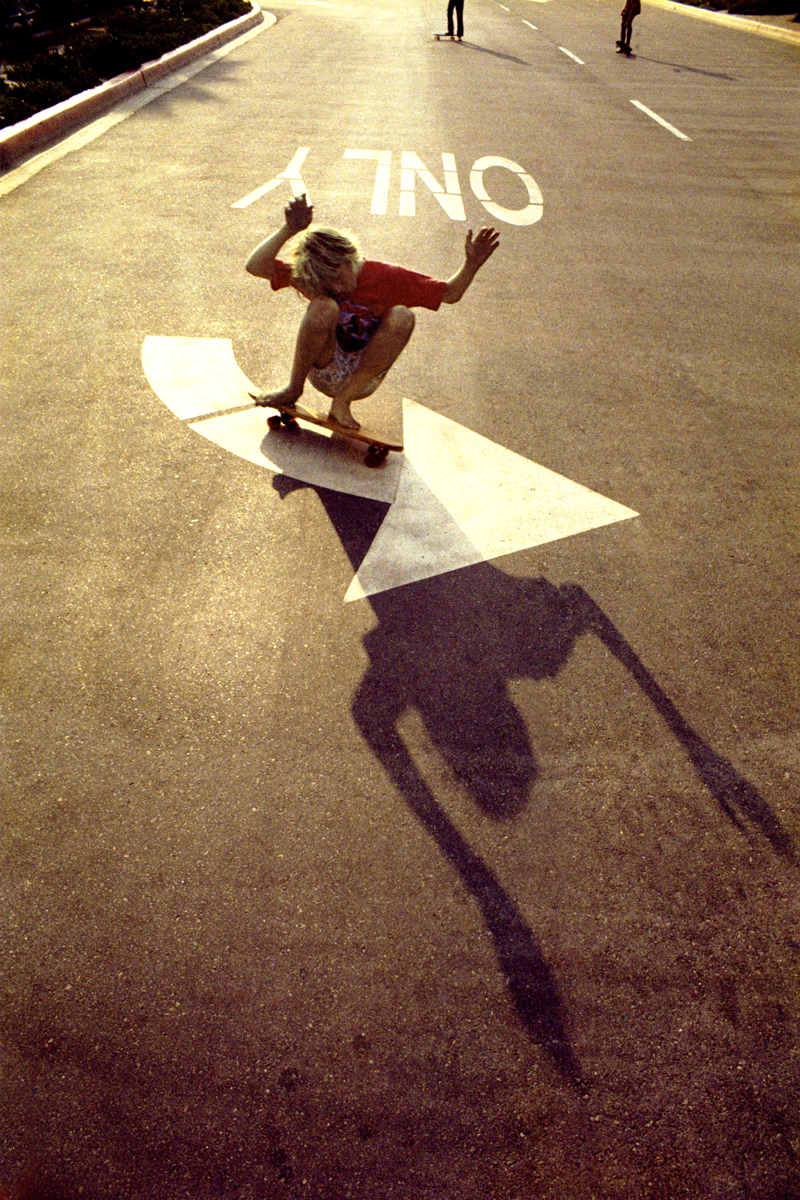 By 1978, the rest of the world was taking notice of this group of kids, and the commercialization of the sport they both loved, Holland from behind the camera and the skateboarders in front, was changing the landscape drastically. Sensing the magic was gone, Holland moved on to other subjects, locking his prints and negatives away for three decades until 2006, when he put one photograph in an exhibition of later work in a San Francisco gallery. That odd shot in the show was sold to a collector who hung it in his New York apartment, and later that summer hosted a party attended by American Apparel founder, Dov Charney. Upon seeing the work, Charney realized there existed a photographic history of the California that up until that point, had only occurred in his dreams. Seeking out Holland, he convinced him to showcase his images from this era, culminating in the anthology of his work, Locals Only, published by Ammo. That these photographs have only been in the public sphere for the last ten years is incredible given their influence and pervasiveness. That Holland is now able to see and hear the accolades and impact, is a long time coming.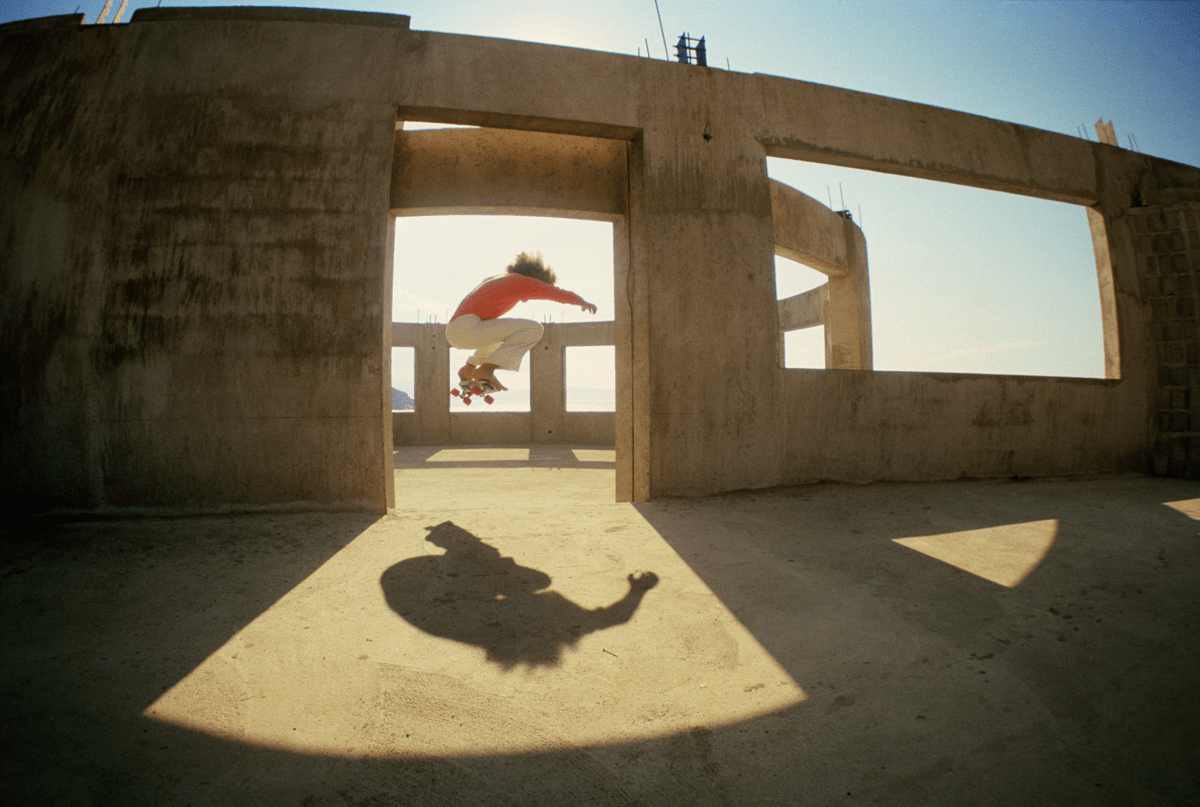 After chatting for a couple of hours, I was getting ready to leave, and glanced over to the piles of prints and negatives on the other side of the living room. Casually asking if they were from another era, Holland shared that they were completely unseen rolls of black and white from the same period of the same subjects. And the next chapter of the history of skateboarding through Hugh Holland's eyes begins…