Minding the Planet
Alpine freeskier and environmental free-thinker, Mark Abma
A veteran on the slopes, to many Mark Abma is a legendary big mountain skier. He went pro in his early 20s, and has since conquered the professional circuit and starred in seminal films featuring alpine skiing's foremost generational athletes. His prestigious accolades are countless, and yet his mission in life is not complete.
"We need more room for electric vehicles, solar and wind energy. I think that's where the future lies within creating a cleaner country, cleaner nation and a cleaner planet."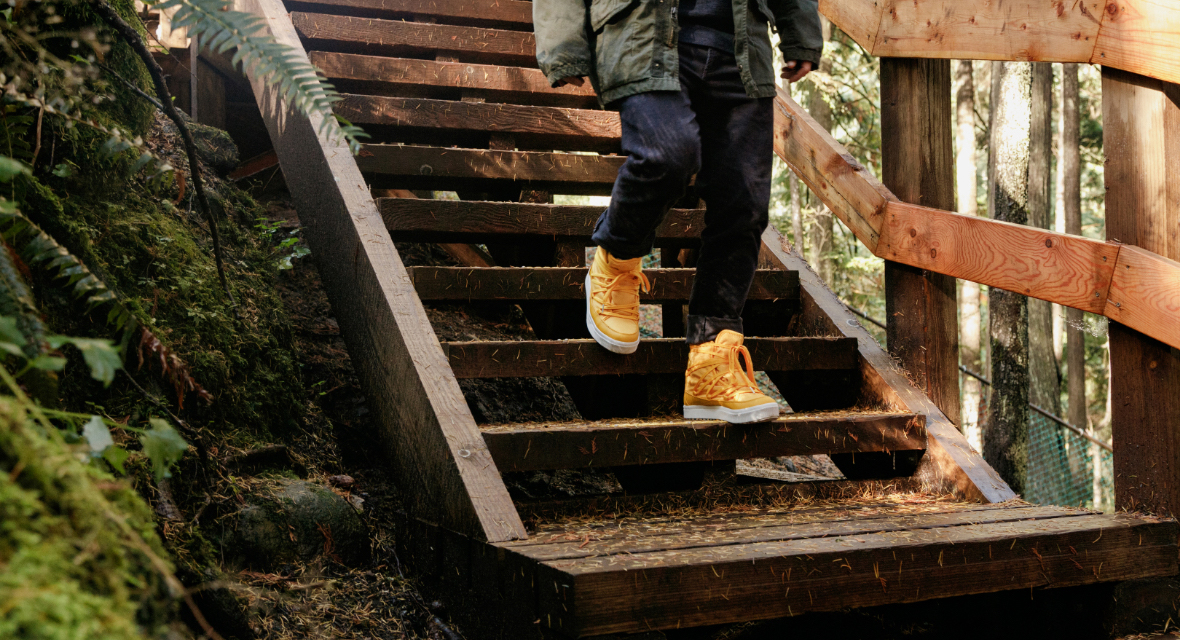 Beyond the pow, Mark Abma is a proponent of environmental initiatives and an advocate for climate justice. He doesn't just leverage his celeb-athlete status to spread awareness and influence onlookers, Mark truly embodies a way of life that stresses low impact and light footprints on the Earth. If he's not at home creating bio-diesel for his vegetable oil-powered pickup truck (yes, a veggie mobile!), then Mark is designing architectural utopias with Elevation Collective, a company whose ethos is founded on self sufficient, carbon neutral living.
"At home I grow as much of my own food as possible. I try to use as little plastic as possible, and try to make my home as efficient as possible."
Through non-profit collective, Protect Our Winters, Mark has joined a community of pro outdoor athletes rising up to create change at a federal level, encouraging governments to create policies that will foster a cleaner future for the planet. On the daily, sustainability starts at ground zero for Mark. He grows his own food, eliminates plastic use as much as possible and has engineered his home for optimum energy efficiency. He's even sacrificed part of his career to maintaining his environmental promise, after calculating his own carbon footprint and discovering that his airplane travel amassed the biggest toll on the Earth.
Needless to say, Mark takes "living lightly" quite seriously. That a-ha moment came amidst the competitions, awards and podium victories, when it dawned on him that the true measure of legacy was bigger than sport, and more about preserving the legacy of our natural surroundings.
"I believe that if we all share kindness once or twice a day, we will end up with a more beautiful planet to live on with more happy and vibrant people that appreciate the natural surroundings that we have."
Check out more Kind stories