Ola Volo's footprints in folklore
How a trip to the east inspired her work on the west.
Few people are able to tell stories with the same depth and rich character development as Ola Volo, without using a single word at all. The Kazakhstan born artist has lent us her folkloric style this season, conceptualizing two original prints for the new denim-made Miles.
Ola is recognized for her ability to blend precise narrative into her intricate patterns, which never fail to reach every corner and crevasse of the medium. As we lean over a shoe in her Vancouver studio, Ola excitedly introduces her main character: a female warrior travelling by horseback. Accompanied by a bird for companionship, the heroine sports a cape inspired by the 18th century symbolist painter, Gustav Klimt. Our protagonist rides through a noticeably West Coast setting, as evidenced by detailed illustrations of mountains and clouds. "We're very intertwined with nature here, so I wanted the wildlife to take on a persona of its own," explains Ola.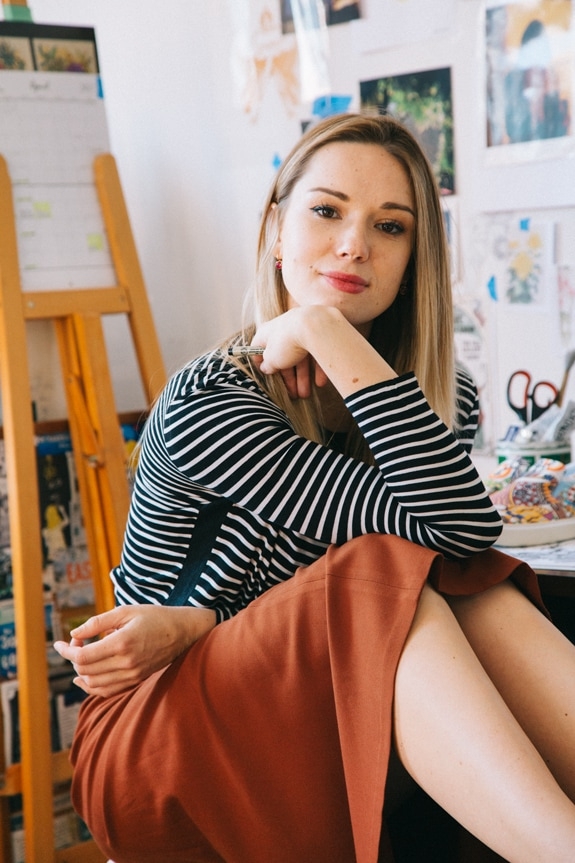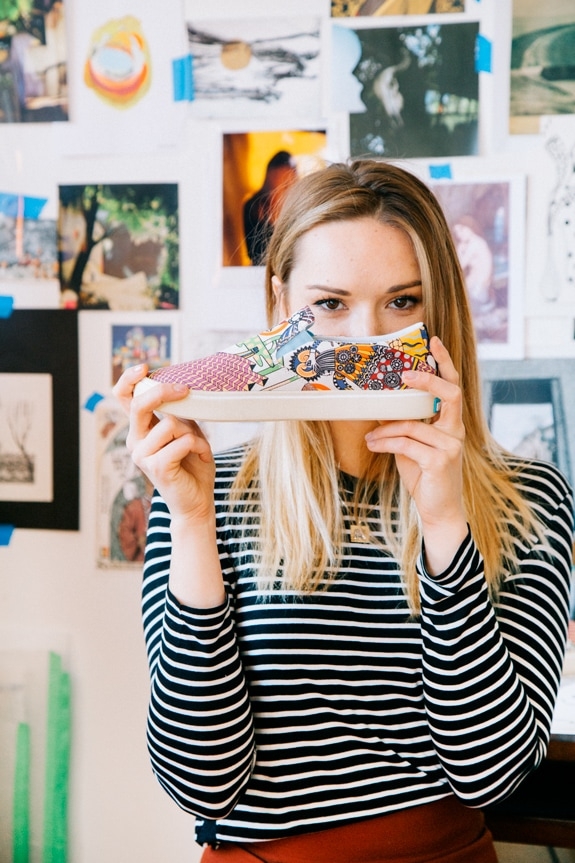 Looking at these multi-hued canvases, you wouldn't guess that the muralist once shied away from color altogether, but it wasn't until a six month inspiration trip to New York that she shed her exclusively black and white shell. "Everyone there was so liberal with color and unapologetic for how much they wore or used in their work. At that point the color just began seeping into my art, becoming more and more saturated."
It's been four years since the eastern evolution transpired, and Ola has been supporting herself creatively ever since. "I came home with the attitude that if I could be as passionate and ambitious as the New York artists I met, then I could at least pay my rent."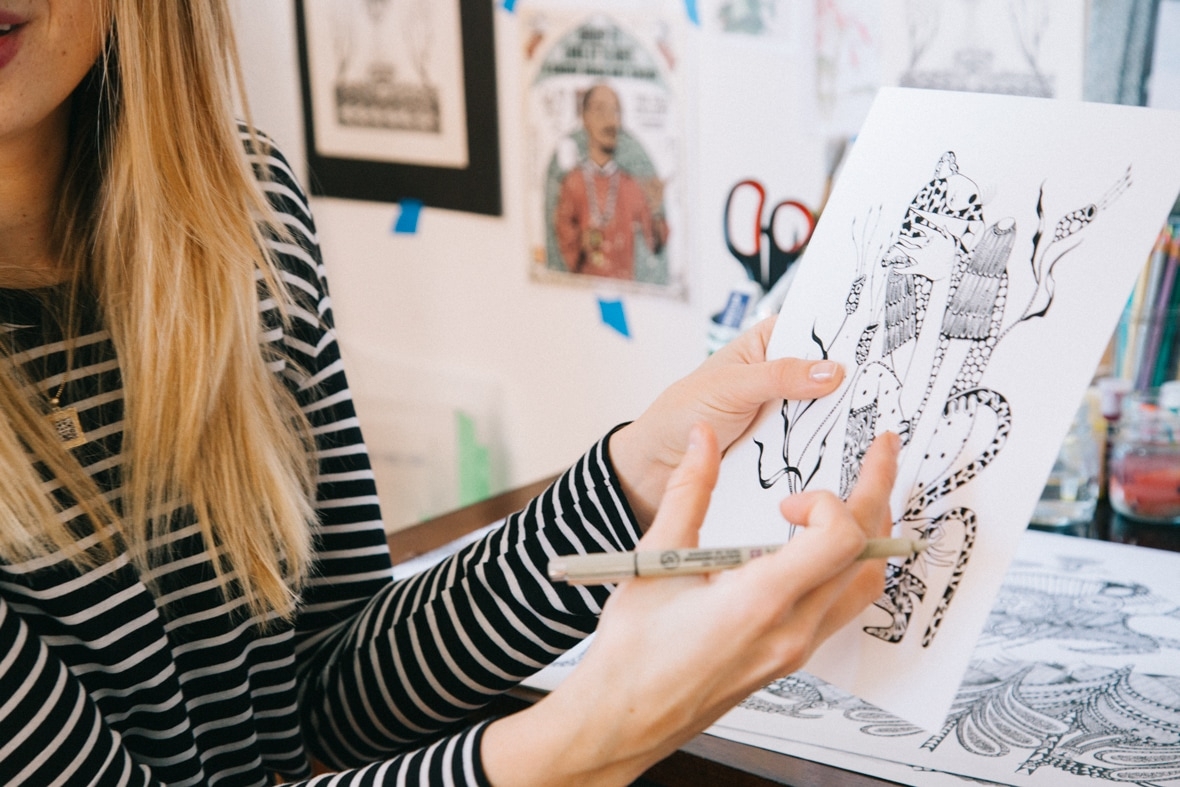 As we photograph Ola in her hometown studio, she is once again preparing to pack up and settle into a new base in Montreal; which will no doubt show up in her fairytale-like language.