Tread Litely
WATER REDUCTION PRODUCTION
All our products are Beast Free, meaning no animal products have been used at any stage of the manufacturing process. The carbon footprint of a Beast Free shoe is about 300% less than that of a leather shoe, and we use about 90% less water per pair in our production!
ZERO WASTE KNIT
The Jefferson 2.0 is knitted entirely to shape, meaning that no fabrication waste is created throughout the production process. Unlike other knit footwear, our 3D knitting technology eliminates the need to cut material from a pattern, instead weaving a one-piece wonder every time.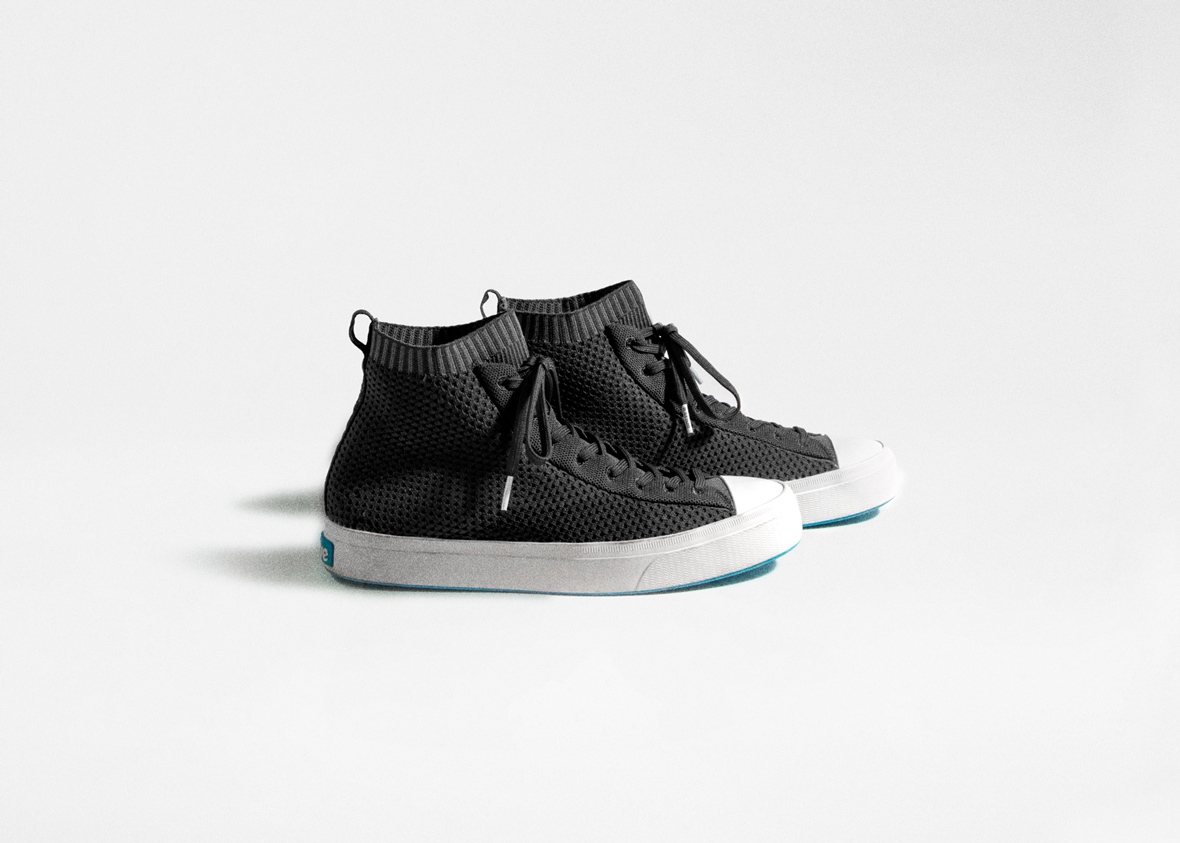 RECYCLED INSOLE
The Jefferson 2.0 features our new Elastilite insole, built on a foundation of recycled EVA. By repurposing our most commonly used material, we've lightened the impact of our manufacturing process.