Introducing the redesign of our much loved Mercury 2.0 Liteknit shoe, which now features 80% recycled content. With its zero waste 3D knit technology, the Mercury 2.0 Liteknit stretches to form a perfectly snug fit around the foot while leaving no waste behind. We've also upgraded the Dynalite sole of our silhouette to provide more overall cushion and grip.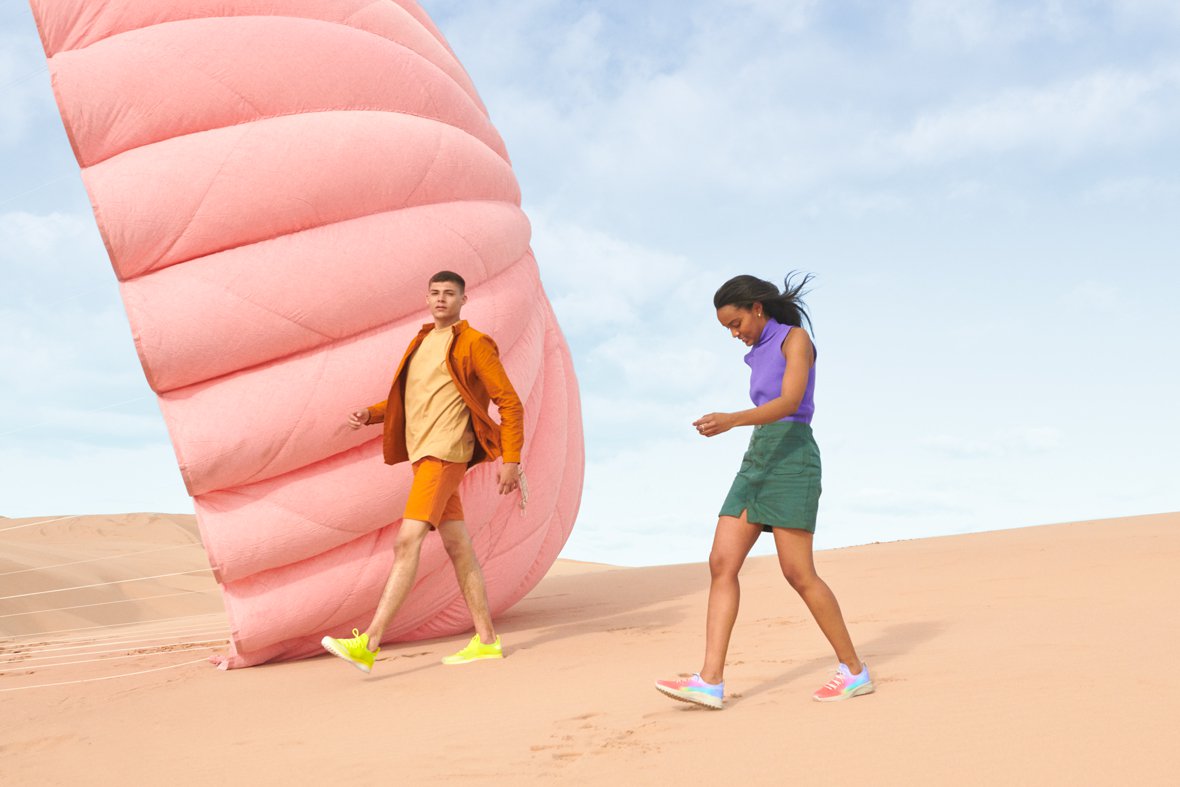 "Very early on, you had limited choices in heavy petrochemical based synthetics that tried to mimic leather before moving on to where we are today with materials that have cellular structures that look and react more like an organic material," explains Mike Belgue, Creative Director at Native Shoes. "I think there's even been a resurgence in 100% natural materials in footwear, remembering that some of the oldest materials in the world, things like linen and cotton, have been light impact since day one."
We strive to live a life that leaves the planet better than how we found it by using innovative technologies and materials to create products that provide better function, better comfort, better usability and are as close to carbon neutral as possible.