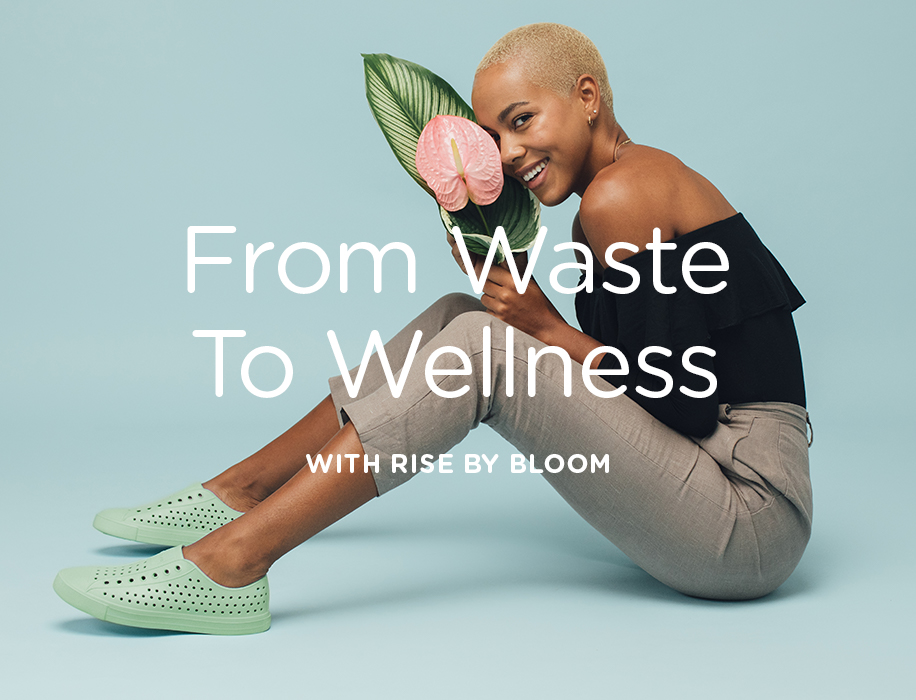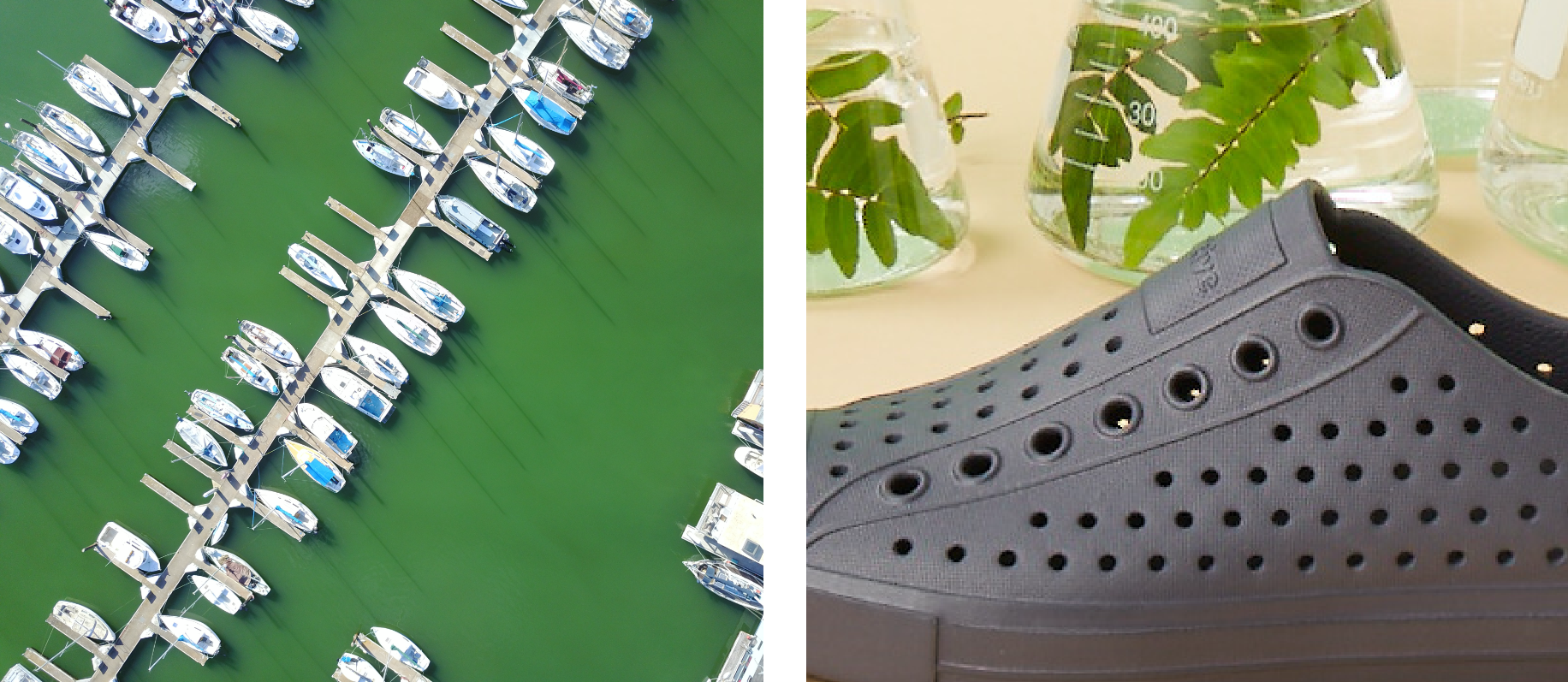 Stream of Conscious
In 2019, the iconic Jefferson was revamped with full Bloom treatment. We are the first and only to introduce an entire shoe from upper to outsole, engineered with Bloom's innovative algae-blended material. To further our sustainable mission, we've integrated Bloom-based technology in even more styles, including the Audrey and Jefferson Kids.
How Does It Work?

It's a waste-to-wellness ethos that we can proudly stand behind, further supporting other brand initiatives such as post-consumer shoe recycling through the Native Shoes Remix™ Project. Our goal by 2023, is for each and every pair of Native Shoes to be 100% life cycle managed.
* Calculation based on the Jefferson Bloom, Men's Size 9US.