Kind To All Creatures
Dayandra Elrod provides modern and ethical supply for your furry best friends.
Not your average pet shop, Good Boy Collective is a pet positive space centered on the well-being of your pup or kitty, and initiatives to better the pet industry. In 2017, Dayandra recognized a major problem in the pet world with products that were both unethically made and mass produced. She vowed to find items that were well-crafted, beautiful and most importantly, animal and eco-friendly. That hopeful search resulted in happy discovery, as she began to find independent pet brands who shared a love for good design with eco-minded sentiments.
"I want [Good Boy Collective] to feel like you're finding something that you can't find anywhere else, and that it's going to benefit both you and your dog"
Dynamic doggy duo, Bowie (her lovable Boston Terrier) and Rupert (the hairless wonder), are the raison d'etre for Good Boy Collective. Dayandra curates the best selection of goods for her dogs and strives to share that offering with the whole community, spreading canine kindness in the process. To help benefit animal rescues, the collective also hosts fun pop ups and fundraisers like bring-your-dog to yoga classes or doggy kissing booths. Together with her furry best friends, the trio works everyday to build a positive community space for customers and their pets alike.
Good Boy's zero waste program goes plastic-free with packaging, and offers bulk premium pet food in reusable, refillable glass containers. It's a simple, conscious method to help against greater global environmental issues. The shop also offers Good Boy training courses that are force free, fear free, and designed to foster healthy, positive energy between pets and pet owners.
"When you see the product in person, see how wonderfully made it is and hear about its backstory - you realize it's something special"
Dayandra's mission is holistic, aiming to maintain the welfare of animals first and foremost, but also encouraging the community to be more mindful of what they buy and how that might affect the planet at large.
"Zero waste? If you have the option then why not. The little changes you make can make a huge difference."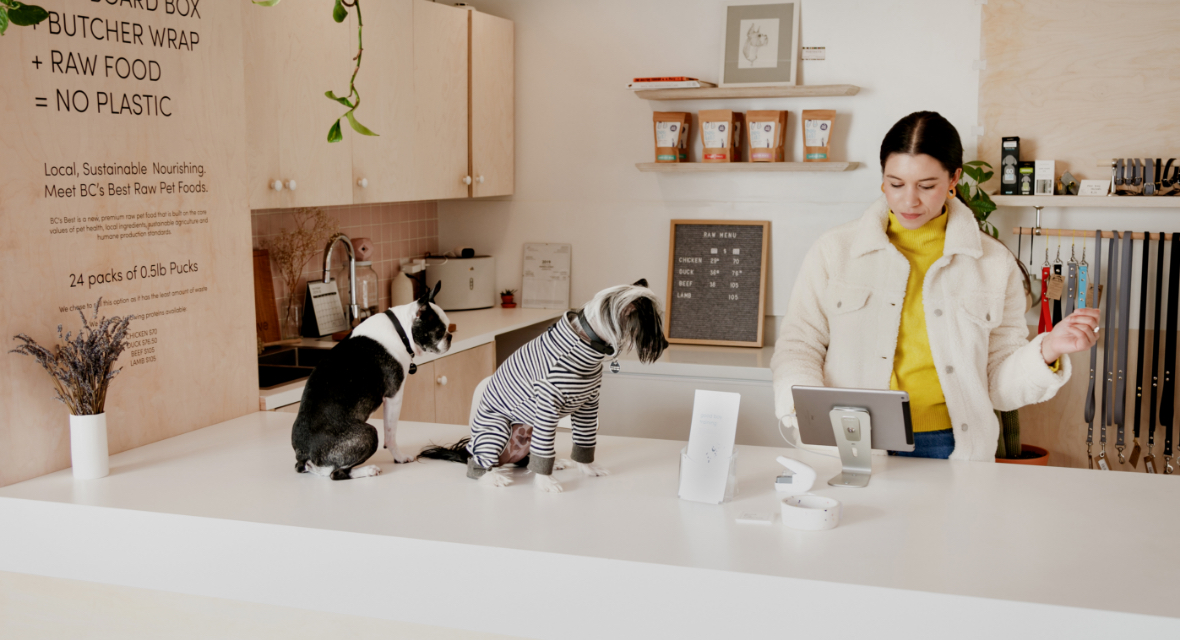 Check out more Kind stories