11-year-old Justin Sather has loved frogs for as long as he can remember. Inspired by the hopping amphibian, Justin created his organization called For The Love of Frogs. The organization is on a mission to conserve 30% of the planet by 2030 via rainforest protection. Rainforest habitats are home to some of the rarest and most exotic frogs in the world and to date, Justin has raised enough money to purchase and protect 30 acres of land in Ecuador. In addition, For The Love of Frogs has since joined forces with Reserva Youth Council - a youth-led organization that works to bridge the gap between youth environmental activism and traditional biodiversity conservation - to create the first youth funded 244 acre reserve.
Read on to learn more about this Tiny Activist and what advice he has to his fellow Generation Do'ers.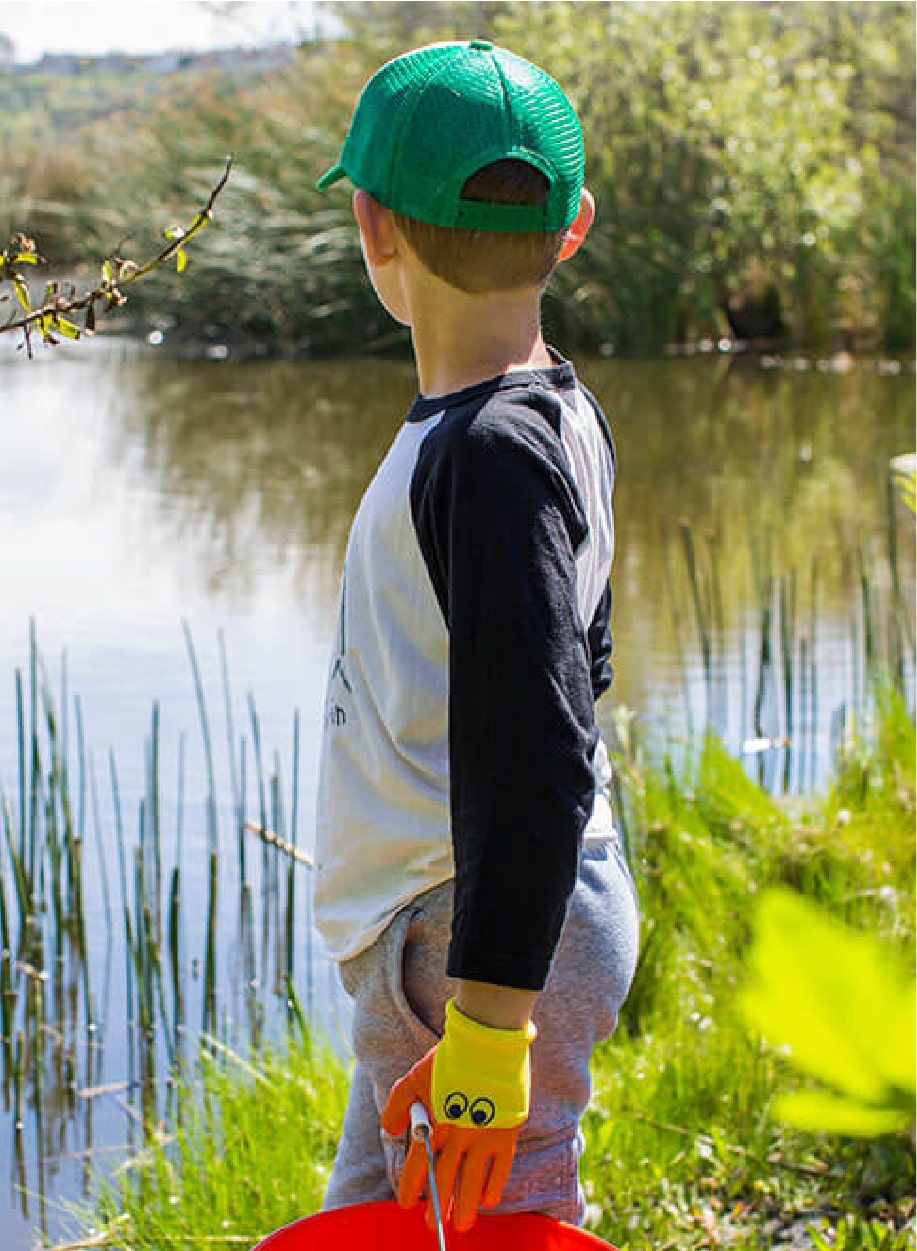 Q: Tell us a little about For The Love of Frogs and how you got started with it.
A: Back in kindergarten, I learned frogs were (and still are) dying from pollution, pesticides and people cutting down their homes. When I discovered frogs are indicator species - animals, plants, or microorganisms used to monitor changes in our environment - I knew it was a clear sign that our planet needed help.
Q: What has been the most interesting or memorable thing to happen to you since you began For The Love of Frogs?
A: At an event, I had the opportunity to meet English primatologist and anthropologist, Dr. Jane Goodall. She inspired me to go one step further and take action towards cleaning up our waterways from plastic pollution. She explained to me that there could be more plastic in the ocean than fish by 2050 if nothing changes and that made me realize I needed to do more.
Q: Who or what drives you to continue doing what you're doing?
A: Ultimately, my love for frogs keeps me inspired, motivated and determined to create positive changes for our planet.
Q: What are your hopes and dreams for your generation and our planet?
A: My hopes and dreams for the future is to continue to protect the planet for my friends, family, future generations and of course, the frogs. I'm working to teach kids about the negative impacts of losing our rainforests and the dangers of plastic pollution. Our planet is becoming polluted and being destroyed and I want kids to help protect it too.
Q: What advice would you give to your fellow Generation Do'ers and aspiring young entrepreneurs?
A: My advice for others is to come up with an idea, start small, and grow your idea bigger and bigger. Be brave, stay determined, and have a growth mindset.
Q: What's next for For The Love of Frogs?
A: I'm working on a Million Letters Campaign with my Reserva Youth Council. Each letter raises money to save and protect a classroom size of land in Ecuador. The letters highlight why kids like nature and why we need to protect the environment. I'm also working on raising awareness about the Great Pacific Garbage Patch as it is a major cause as to how trash and plastic are getting into our oceans. I also am working to change environmental laws and partner with big businesses that can help create plans to protect our planet.
Q: When you're not working, how do you like to spend your time?
A: I have a lot of hobbies! Every month I go camping with my dad and my Adventure Guides group. I also play soccer, baseball and I just joined an e-sport video game league. I recently moved to a new community so I have been busy learning all about it as well.
Follow Justin on his journey at For The Love of Frogs or on Instagram.
More Tiny Activists