For her seventh birthday, Morgan wanted to celebrate in a way that many would deem as unconventional. Instead of the usual cake and presents, Morgan rang in her birthday by giving back and donating snacks to children at a local family shelter. With the help of family and friends, Morgan and her mom collected monetary and snack donations and they were able to successfully feed three family shelters. It was following this kind act that M&M Angels Inc. was created.
Scroll on to read more from the Tiny Activist and what she is working on next for M&M Angels Inc.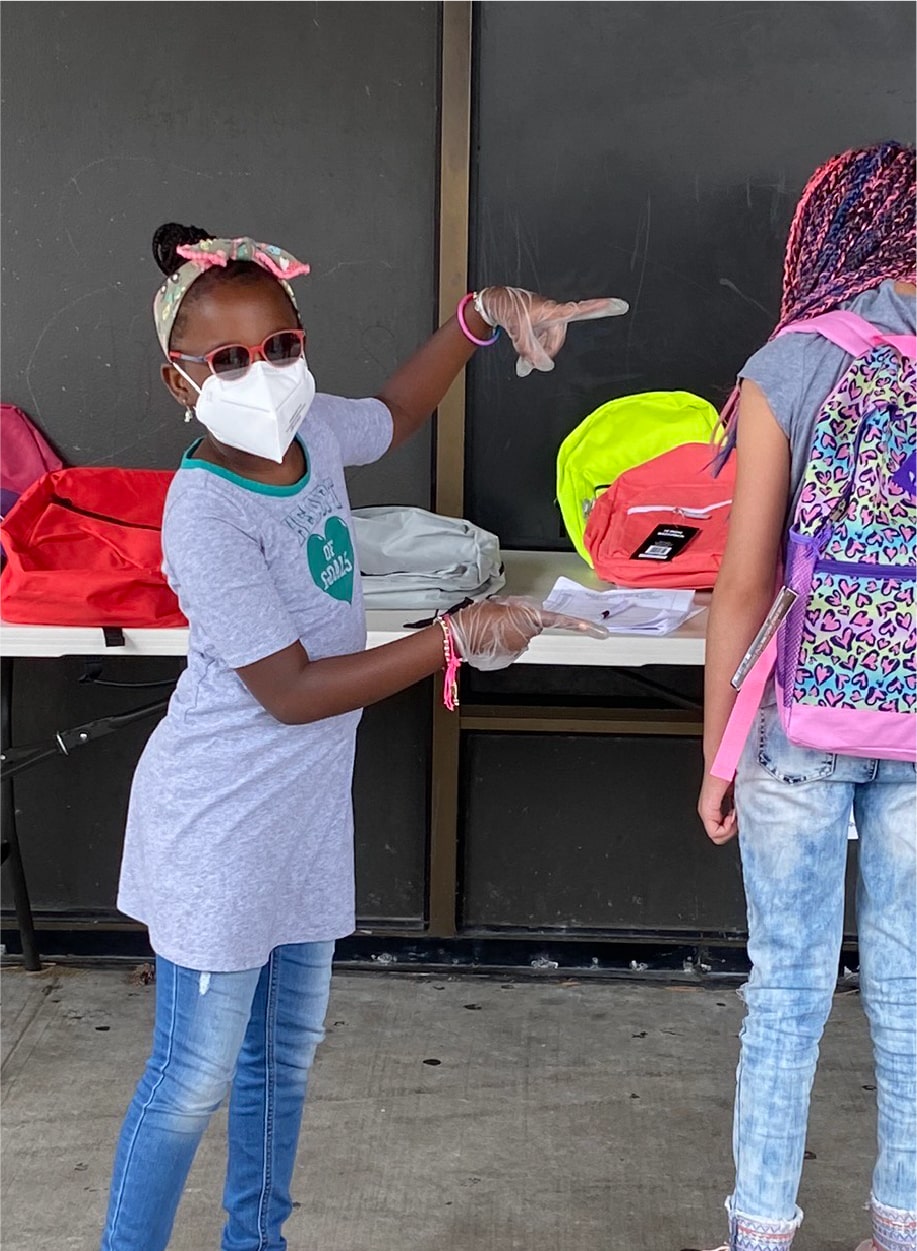 Q: Tell us a little about M&M Angels Inc. and how you got started with it.
A: I started M&M Angels Inc. in honor of my late twin sister, Megan. We provide donations, leadership seminars and resources to children and their families living in shelters throughout New York City.
Q: What has been the most interesting or memorable thing to happen to you since you began M&M Angels?
A: The most interesting and memorable thing that has happened to me since I started M&M Angels Inc. was meeting a young boy around my age at a shelter in Brooklyn, NY. We met with his mom and she shared their story with us. I got to play with him and told him "everything will be ok." It made me happy to see him and the other kids with smiles on their faces.
Q: Who or what drives you to continue doing what you're doing?
A: My family, friends and community are very supportive of the work that we do. Also, the smiles on the children's faces always make me happy.
Q: What are your hopes and dreams for your generation and our planet?
A: I hope and dream that my generation - aka Generation Do - continues to be kind to one another and our planet.
Q: What advice would you give to your fellow Generation Do'ers and aspiring young entrepreneurs?
A: I would say don't give up, be kind and always believe in yourself. It does not matter how young you are, you can do it. Just work hard, do things with all your heart and never forget to have fun.
Q: What's next for M&M Angels?
A: We are working on our Keeping It Toasty Drive where we will be donating warm items to youth at a local shelter. We also have a talk show on our Instagram called "The Mommy & Momo Show". During the show, we give away toys, gift cards and have discussions about current events. We also have a Youth Entrepreneurship summer camp coming soon that I am excited about.
Q: When you're not working, how do you like to spend your time?
A: I love to play with my dolls, travel, go out to eat and play at the park.
Follow Morgan on her journey at M&M Angels or on Instagram.
More Tiny Activists